Join
le_elite!



[x]INSANELY ACTIVE[x]
[x]GAINED over 70 APPLICANTS ON OPENING DAY![x]
[x]MANY BOYS&GIRLS IN IT [x]
[x]ALL ARE WELCOME [x]
[x]FUN THEMES [x]
[x]UNIQUE POINTS CONTEST WITH AWESOME PRIZES [x]
[x]HOT RATING COMMUNITY DESERVING OF YOUR ATTENTION [x]
[x]WE ARE SELECTIVE[x]
[x]WE WILL BECOME SISTER COMMUNITIES WITH MANY RATING COMMUNITIES[x]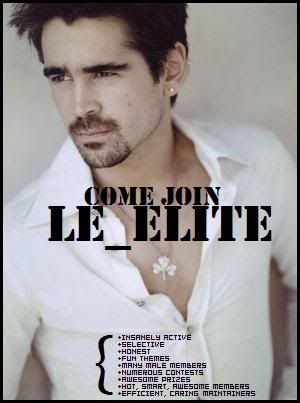 I'll get to promoting you if they accept me, or something?